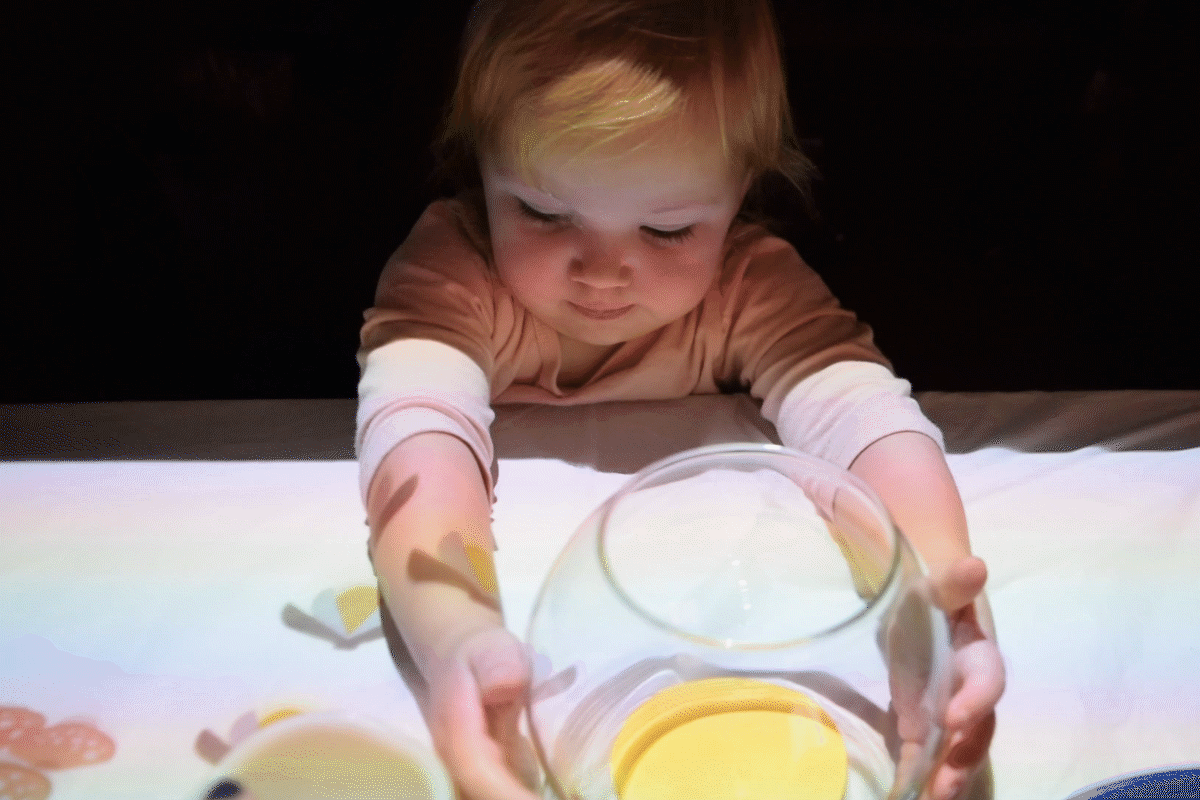 enchanted dinner

An interactive experience testing the five senses.

branding/interactive spaces


Grab your fairy wand or wizard hat and join us for dinner! While moving bowls and plates around the table, creatures appear to come to life. This interactive experience encourages young kids to learn about their five senses. We used Processing, Adobe After Effects, projectors, and web cameras to create a magical encounter.

Role: Motion graphics, coding, and design
Branding Partner: Beatrice Zorrilla
Built With: Color-tracking with Processing



We chose a muted fall color theme to bring in a rustic enchanted forest environment. This also helped to distinguish the colors used in the build for the color-tracking. I helped illustrate and animate the graphics for the interactive component.
Interior branding for the Please Touch Museum in Philadelphia.
For educational use only.